Gold slips below $1,690/oz on soaring dollar and yields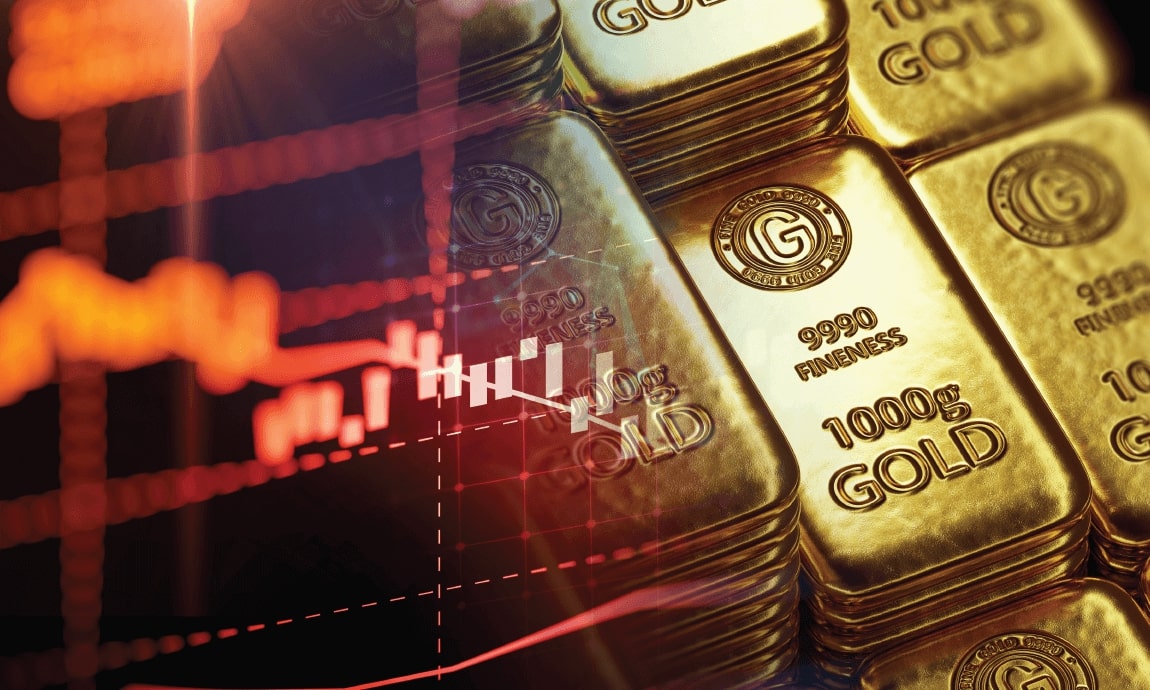 The price of the yellow metal fell to as low as $1,685/oz, while Silver dropped to $19,30/oz on Thursday morning, extending recent losses as investors concern that the Fed's aggressiveness to curb soaring inflation together with the stronger dollar and bond yields could harm the investment outlook for the non-yielding precious metals.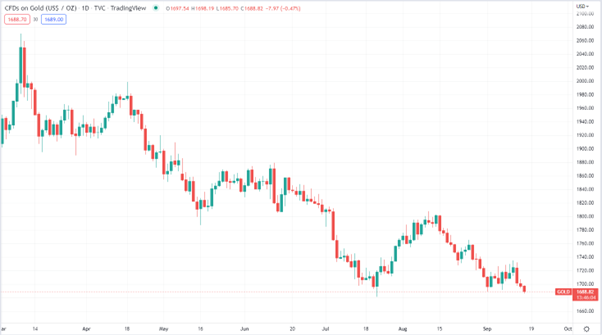 Gold futures, Daily chart
Gold, which started the week at near $1,730/oz, broke below the key support level of $1,700/oz on Tuesday following the higher-than-expected U.S. Consumer Price Index (CPI) for August, which had caused the rally in dollar and bond yields and triggered a massive selloff across the financial markets, including dollar-denominated precious metals.
Investors had turned bearish on rate-sensitive Gold since the hotter-than-expected inflation data increased the expectations for even more aggressive interest rate hiking and monetary policy tightening by the Federal Reserve to fight against the 40-year record-high inflation.
Fed's aggressiveness had lifted the dollar across the board, with the DXY-dollar index climbing to as high as 110,70 level on September 07, 2022, recording a 20-year high, at a time the 2-year and the 10-year U.S. Treasury yields hit a record high of 3,83% and 3,45% respectively this morning, diminishing the metal's appeal.
Gold and Silver are highly sensitive to rising U.S. interest rates and bond yields as they increase the opportunity cost of holding the non-yielding bullions while boosting the U.S. dollar.
On top of that, the pressure on precious metals is expected to continue in the next months, based on the expectation that the Fed's interest rates could climb up to the 4% mark by end-2022.
Important Information: This communication is marketing material. The views and opinions contained herein are those of the author(s) on this page, and may not necessarily represent views expressed or reflected in other Exclusive Capital communications, strategies or funds. This material is intended to be for information purposes only and is not intended as promotional material in any respect. The material is not intended as an offer or solicitation for the purchase or sale of any financial instrument.