Grains on track to lose post-Ukraine war gains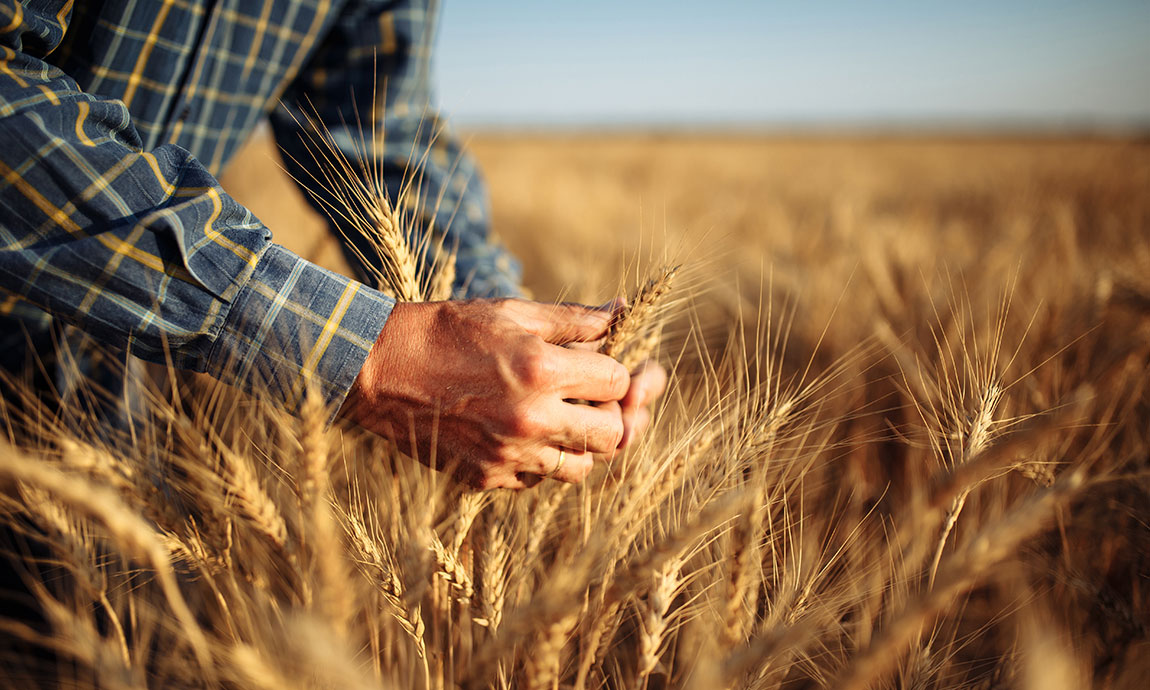 Grains have tumbled across the board in June with the prices of some main crops such as wheat, corn, and soybean falling to their lowest level since the start of the Russian invasion of Ukraine driven by the growing fears that a possible economic recession could hit grain demand and coupled with the larger-than-expected grain production in the northern hemisphere.
The grain prices are retreating from their yearly highs as the global market is expected to be better supplied with grains in the following months following the larger-than-expected winter grain harvest in parts of Europe, Russia, Kazakhstan, and North America in response to record high prices and the unexpected higher export volumes from Russia to North African and Middle East countries despite the sanctions.
Wheat and corn prices have stabilized to near record highs in the last three months as the robust grain exports from some producers such as Romania, Bulgaria, France, Russia, Argentina, U.S., India, and Australia offset some of the missed Black Sea grain shipments, squeezed by Russia's invasion of Ukraine.
Market reaction:
Commodities investors have started closing their winning-long positions in grains from the beginning of June, with some of them being on track to pared back almost all their post-Ukraine war gains.
The most-active Wheat contract on the Chicago Board of Trade (CBOT) fell to as low as $9.20/bushel on Monday morning, down almost 30% from its Ukraine-war high of $13,50/bushel hit on March 08, 2022.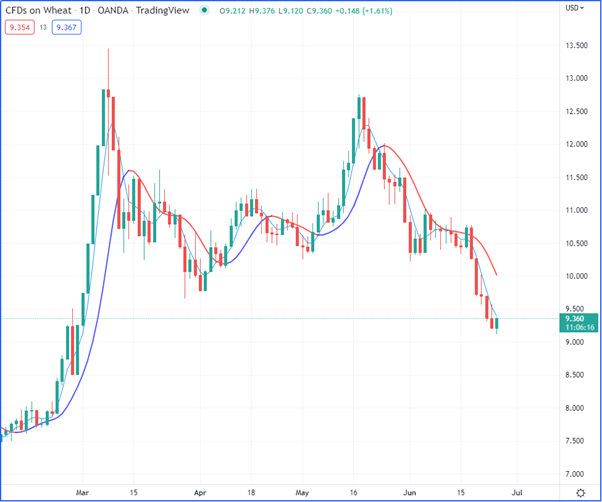 Wheat contract, Daily chart
A similar picture in the other main crop of Corn, which plunged below the $7/bushel key support level for the first time since early March this morning, down almost 15% from its recent high of $8,25/bushel hit on April 29, 2022.
Bearish momentum has been seen in Soybean futures as well, with the price falling to as low as $1,400/bushel for the first time since the end of January 2022, down nearly 20% from its peak of $1,750/bushel hit on the day of the Russian invasion of Ukraine on February 24.
Let's remind that the grain prices climbed to multi-year highs after a military conflict between Russia and Ukraine cut grain shipments from the Ukrainian ports of the Black Sea, especially from the port of Odesa, at a time of dry conditions in Europe and hotter-than-normal temperatures in India, Brazil, and the U.S. deteriorated the crop yield forecasts for mid-2022, increasing the risks for a global food crisis.
Important Information: This communication is marketing material. The views and opinions contained herein are those of the author(s) on this page, and may not necessarily represent views expressed or reflected in other Exclusive Capital communications, strategies or funds. This material is intended to be for information purposes only and is not intended as promotional material in any respect. The material is not intended as an offer or solicitation for the purchase or sale of any financial instrument.