Financial markets are flat at the start of the key central bank week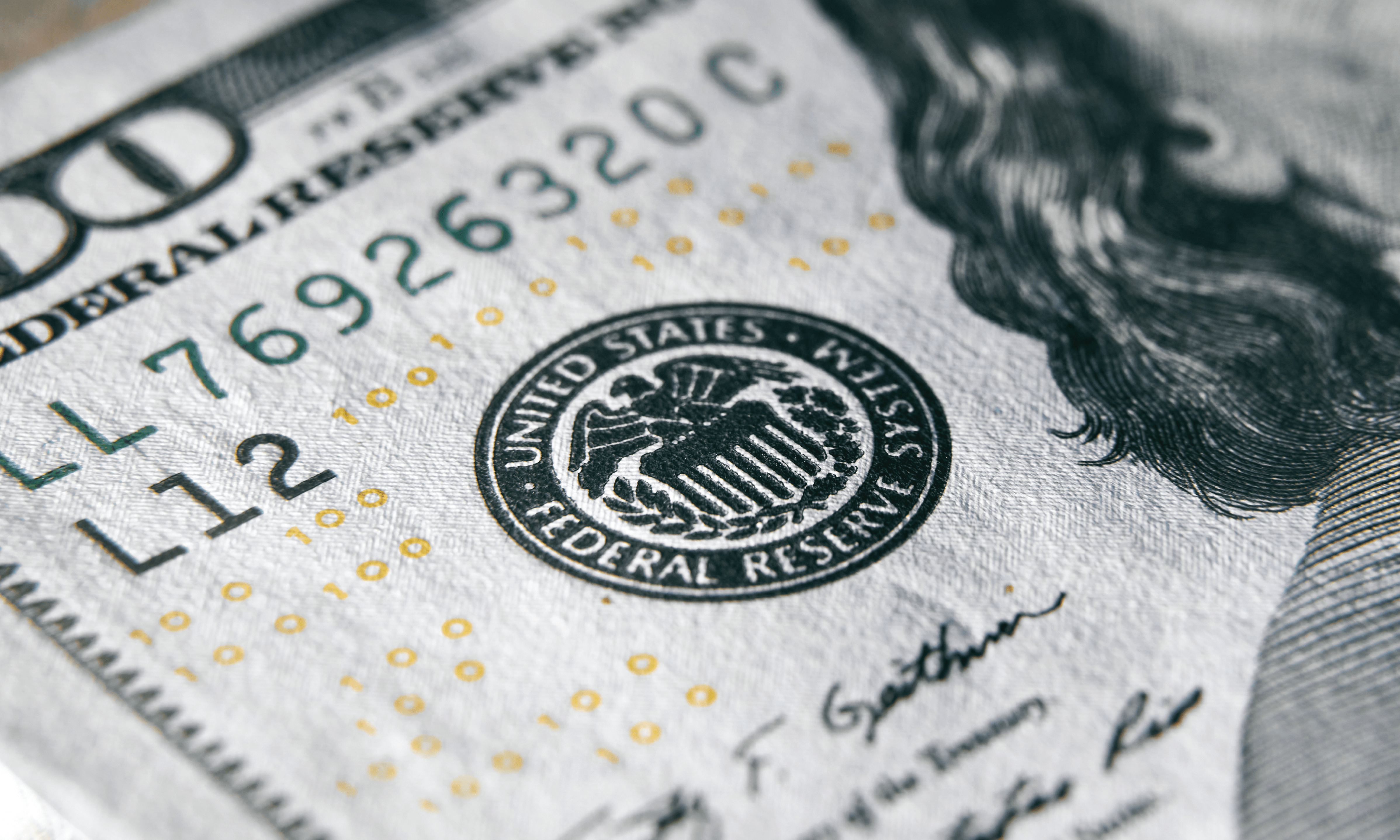 The week that all market participants have been waiting for; just started, as some central banks-Federal Reserve, European Central Bank, and Bank of Japan will have some key interest rate decisions in their fight against persistent inflation.
Financial markets were flat on Monday morning as traders weighed what could be on the horizon for interest rates ahead of the Fed's meeting on Wednesday, followed by the European Central Bank (ECB) on Thursday, and the Bank of Japan on Friday.
Federal Reserve policy decision on Wednesday:
U.S. Federal Reserve policymakers will have a two-day policy meeting on Tuesday and Wednesday, with investors fully pricing a 25-bps rate hike to 5.50% as the CPI inflation rate still trending above Fed's 2% annual target range. https://www.investing.com/central-banks/fed-rate-monitor
Investors will have a look also on the statement and comments by Chair Jerome Powell after the conclusion of the meeting, which might give some signals if the Federal Reserve is done with its 16-month adventure of taming inflation with rate hikes, encouraged by the latest cooling of inflation in June.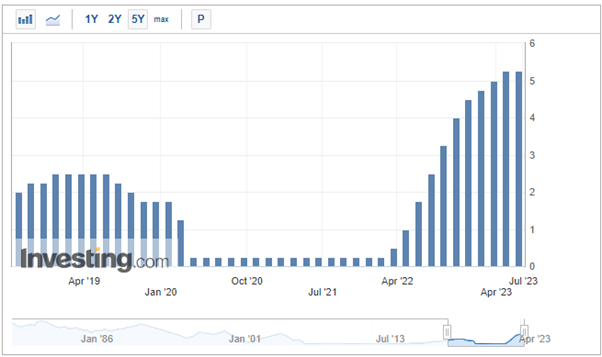 Federal Reserve's interest rate table https://www.investing.com/economic-calendar/interest-rate-decision-168
The world's largest central bank paused interest rate hikes in June after increasing its policy rate by 500 basis points since March 2022, posting its fastest monetary policy tightening cycle in more than 40 years to curb record-high inflation.
ECB rate hike meeting on Thursday:
Focus this week is also on the European Central Bank (ECB) policy meeting on Thursday when policymakers are expected to announce a 25-basis point rate hike to 4.25% and offer guidance for the final stages of their efforts to fight inflation, although it recently signaled that an end to its rate hike cycle is close.
The European Central Bank signaled earlier this month that it could be ready to pause on rate hikes from September onward, with investors focusing on what ECB President Christine Lagarde says about the future of the tightening cycle and the bloc's economy.
Eurozone's central bank has delivered eight consecutive rate rises since July 2022 for a total of 400 basis points to cool inflation that climbed up to 10.6% in December 2022, before retreating to the current levels of 5.5% in June, down from 6.1% in May, but still well above ECB's 2% annual target. https://www.investing.com/economic-calendar/cpi-68
Bank of Japan policy decision on Friday:
Even though investors expect both the Fed and ECB to hike rates by 25 basis points this week, they don't expect the same for the Bank of Japan, which is leaning towards maintaining its super-loose policy intact, to keep its rate to -0.10%, and the yield curve control policy unchanged, despite elevated price pressure.
Japan's core inflation rate has come in at 3.3% in June, staying above the BoJ's 2% target for the 15th straight month, which could add some pressure on the bank to soon begin phasing out its massive monetary stimulus or to make a policy shift.
Important Information: This communication is marketing material. The views and opinions contained herein are those of the author(s) on this page, and may not necessarily represent views expressed or reflected in other Exclusive Capital communications, strategies or funds. This material is intended to be for information purposes only and is not intended as promotional material in any respect. The material is not intended as an offer or solicitation for the purchase or sale of any financial instrument.