Global financial markets extend losses on contagion fears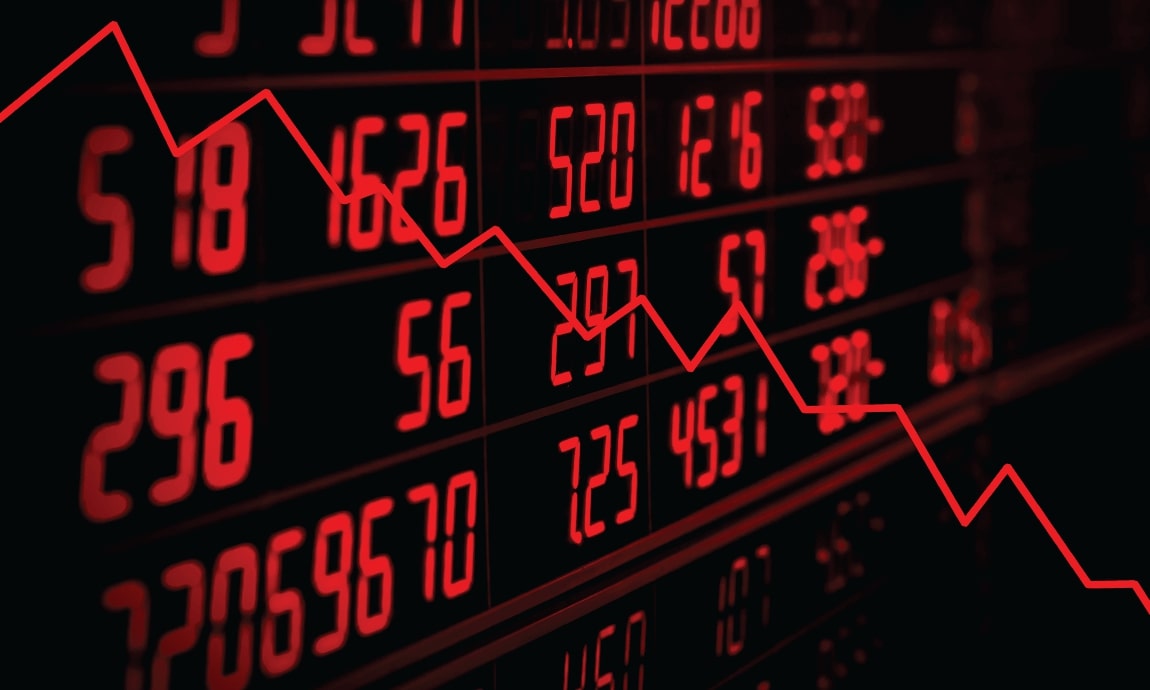 U.S. stock futures and European markets were under pressure on Monday morning extending last week's steep losses after the collapse of the Silicon Valley Bank (SVB) and Signature Bank despite efforts from the U.S. and UK authorities to avert a banking crisis and strengthening public confidence over the weekend.
Friday's dramatic failure of SVB Financial Group, which focuses on tech startups, was the biggest bank collapse in the U.S. since the 2008 financial crisis.
SVB collapse threatened to have a significant impact on global technology companies, given the importance of the lender to some tech startups in Silicon Valley, and a possible failure posed an "existential threat" to the growth-sensitive sector.
Market reaction:
U.S. stock futures opened sharply higher on Sunday night after U.S. regulators unveiled a plan to stem the damage from Silicon Valley Bank's collapse, while they turned negative during the European session amid fears of a contagion in the banking system.
Dow futures were down over 150 points, or 0.60%, erasing nearly 1% gains earlier in the session S&P 500 futures also erased gains and were last down 0.40%, while tech-focused Nasdaq-100 futures advanced only 0.2%, erasing nearly 2% earlier gains.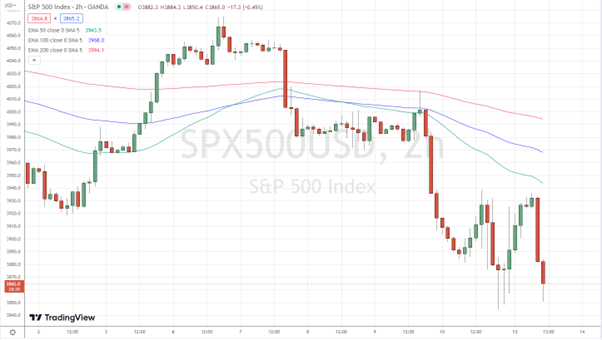 S&P 500 futures, 2-hour chart
The banking sector has been receiving the most of the selling pressure, with some of the world's largest banks falling over 3% on pre-market, while regional banks fell even more, led by a 60% drop in First Republic.
Looking at the EU market, most of the indices were trading over 2% lower on Monday morning led by the banking, insurance, and financial sectors, following the losses on Wall Street futures.
Shares in HSBC fell nearly 4% after news that the British bank had stepped in to buy SVB UK for £1, Commerzbank slid around 12%, and Credit Suisse was down 9.4%, while the pan-European Stoxx 600 banking index fell more than 5%.
Due to the growing concern about financial stability, investors speculate the Fed would now be reluctant to rock the boat by lifting interest rates by a super-sized 50 basis points on March 21-22 - and might not even hike at all.
U.S. authority intervention:
On Sunday night, U.S. Treasury, Federal Reserve, and Federal Deposit Insurance Corp. jointly announced a range of measures to stabilize the banking system and said depositors at SVB would have access to their deposits on Monday.
The measures aimed at strengthening confidence in the banking sector after SVB's failure spurred worry about spillover effects in the financial ecosystem. The moves were necessary as investors had been concerned about the health of the financial system after state regulators closed New York-based Signature Bank (SBNY.O) on Sunday, the second bank failure last week.
Regulators introduced a new backstop for banks that Federal Reserve officials said was big enough to protect the nation's deposits:
• The FDIC said it will resolve SVB in a way that that "fully protects all depositors." Similarly, "all depositors" at Signature will be made whole.
• The Fed also announced a new "Bank Term Funding Program" that offers one-year loans to banks under easier terms than it typically provides.
• The Fed also is relaxing terms for lending through its discount window, its main direct lending facility.
SVB UK sale on HSBC:
On Monday morning, Britain's finance minister Jeremy Hunt said the government and the Bank of England had facilitated a private sale of the UK arm of Silicon Valley Bank to HSBC for £1, in a move which would protect deposits and the UK Banking system without taxpayer support.
Important Information: This communication is marketing material. The views and opinions contained herein are those of the author(s) on this page, and may not necessarily represent views expressed or reflected in other Exclusive Capital communications, strategies or funds. This material is intended to be for information purposes only and is not intended as promotional material in any respect. The material is not intended as an offer or solicitation for the purchase or sale of any financial instrument.