Market euphoria on Moderna vaccine news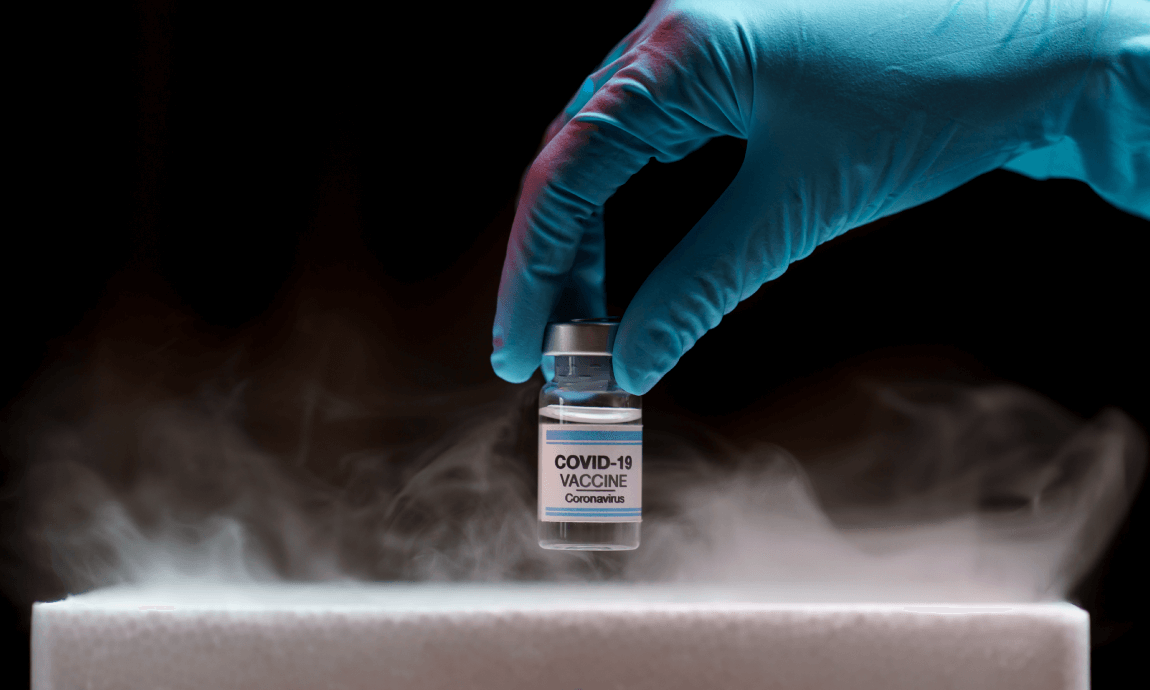 The Dow Jones and S&P 500 indices posted fresh all-time closing highs on Monday after the drug-maker Moderna announced positive data for its COVID-19 vaccine candidate, raising expectations of a strong global economic recovery. The financial markets reacted to the Moderna vaccine news in the same way as the Pfizer announcement last week, with similar rotation play into cyclical sectors taking place.

Market Reaction:
Investors celebrated the upbeat results from Moderna's vaccine candidate, pushing the US stock indices to fresh all-time highs, and building strong gains from last week. The Dow Jones index rose 1.3% to hit a new intraday all-time high just above the 30.000 level before close lower, while the S&P 500 index gained 0.90%, and the NASDAQ Composite index added 0.55%.
Investors continue to rotate and move out of stocks and sectors such as technology that have rallied during pandemic, and move into economic sensitive cyclical sectors that suffered the most in the last months such as financials, travel, airlines, energy, and others.
The best performers of the session were Boeing and Chevron which rose 7%, while American Airlines and Walt Disney were up 4%. The worst performers were Zoom Video and Netflix with 1% losses.
WTI and Brent crude oil prices jumped by 3%, finishing the day at $41.30 and $44 per barrel respectively, on the hopes that a vaccine would increase the global economic activity and rise the demand for petroleum products in 2021.

Moderna Vaccine:
The Cambridge, Massachusetts-based company released yesterday its preliminary Phase 3 trial data, showing that its coronavirus vaccine is more than 94% effective in preventing Covid-19. As a result, Moderna's shares gained 10%, closing at $98 per share on Monday and up 500% since the start of 2020.
The CEO Stephane Bancel called the results a "game-changer" event and a pivotal moment in the development of their Covid-19 vaccine candidate. He added that the positive interim analysis from their Phase 3 study had given them the first clinical validation that Moderna's vaccine can prevent COVID-19 disease, including severe disease.
Moderna's vaccine candidate, like that of the Pfizer-BioNTech partnership, is using similar new messenger RNA technology, or mRNA, a technology which is a new approach to vaccines that uses genetic material to provoke an immune response. Also, the company plans to apply for emergency use authorization with the U.S. Food and Drug Administration in the following weeks.
According to the data, the analysis evaluated 95 confirmed Covid-19 infections among the trial's 30,000 participants, showing a vaccine efficacy of 94.5%. Moderna, which developed its vaccine in collaboration with the National Institute of Allergy and Infectious Diseases, said 90 cases of Covid-19 were observed in the placebo group versus 5 cases observed in the group that received its two-dose vaccine.
The company expects to have approximately 20 million doses of the vaccine ready to ship in the U.S. by the end of 2020 and remains on track to manufacture 500 million to 1 billion doses globally in 2021.

Moderna vs Pfizer vaccines:
Similarities:
The first two Covid-19 vaccine candidates are more than 90% effective in preventing COVID-19 based on their interim data from late-stage trials. Furthermore, both vaccines have developed with the new technology known as messenger RNA (mRNA) that has never been used before to develop an approved vaccine. The vaccines are designed to transform the body's own cells into vaccine-making factories. The vaccines instruct cells to make copies of the spike protein of the coronavirus, stimulating the creation of protective antibodies.

Differences:
The two vaccines have some storage and transportation challenges which are very important for the investors and societies to immunize hundreds of millions of people in 2021. The big difference compared to Pfizer's vaccine is that Moderna's vaccine can be stored at normal refrigerator temperatures for 30 days, which should make it easier to distribute. Moderna expects the vaccine to be stable at normal fridge temperatures of 2 to 8 degrees Celsius for 30 days and it can be stored for up to 6 months at -20 degrees Celsius.
Pfizer's vaccine, meanwhile, must be shipped and stored at -70 degrees Celsius, the sort of temperature typical of an Antarctic winter, while It can be stored only for up to five days at standard refrigerator temperatures, or for up to 15 days in a thermal shipping box. This is the main reason why shares of Pfizer and its partner BioNTech fell 4% and 16% respectively yesterday as their vaccine must be transported at far colder temperatures.
Important Information: This communication is marketing material. The views and opinions contained herein are those of the author(s) on this page, and may not necessarily represent views expressed or reflected in other Exclusive Capital communications, strategies or funds. This material is intended to be for information purposes only and is not intended as promotional material in any respect. The material is not intended as an offer or solicitation for the purchase or sale of any financial instrument.