Morning Briefing: Global markets higher on recovering Chinese trade data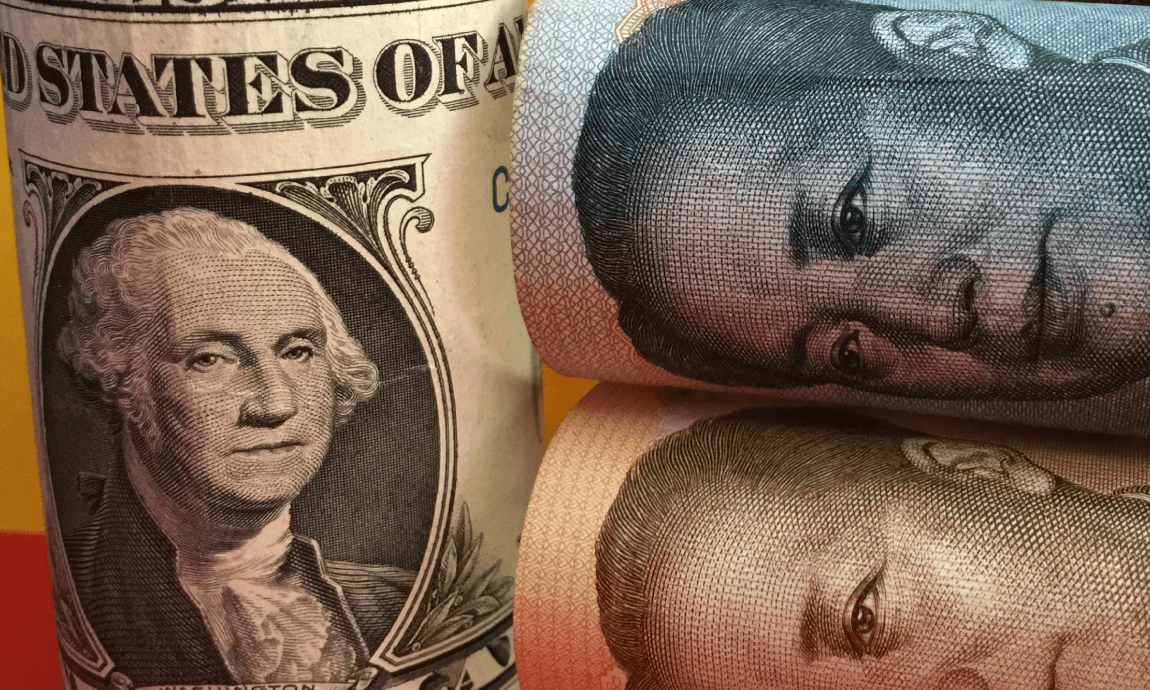 The US futures and Asian Pacific stock markets moved higher by 2% on Tuesday morning after China announced better than expected trade balance data. China's exports fell 6.6% in March after collapsing by 17% during the first two months of the year due the pandemic outbreak and lockdown in major cities.

Coronavirus Update:
Global cases: More than 1.9 million
Global deaths: At least 119,588
Most cases reported: United States (581,679), Spain (170,099), Italy (159,516), France (137,877), Germany (130,072).

Market Reaction:
Dow Jones fell 1% while Nasdaq higher on tech stock rally
The US stocks markets fell by 1 % on Monday ahead of the start of the corporate earnings season in the US. The Dow Jones index closed at 23.390, down 1.4% while the S&P 500 at 2.761 or -1%.
However, the Nasdaq index closed higher for its 3rd straight positive day fuelled by strong gains in technology companies such as Netflix, Amazon and Tesla.
The Dow Jones futures were moving higher by 1.5% on Tuesday morning following the positive economic data from China and the risk-on sentiment.

Asian markets up 2% on better Chinese trade data
The Asian Pacific stock markets surged this morning after better than expected Chinese trade balance data. The Nikkei index led the gains with 3%, while Kospi and the Shanghai indices followed with 1% in gains.

Crude oil fell 2% on insufficient OPEC+ cut deal
Crude oil prices fell 2% on Monday on oversupply concerns. The biggest ever oil output cuts from OPEC and its allies failed to lift oil prices higher as the deal will not end the greater collapse in global demand caused by the pandemic.
WTI and Brent oil prices finished the day lower at $22,40 and $31,80 per barrel respectively, erasing the early Sunday night opening gains of 5% amid the OPEC+ cut deal.

Gold at $1.720/oz, its highest level since 2012
Gold price rose 1.5% on Monday, breaking above the key resistance level of $1.700/oz, to hit its highest level since 2012 as investors rushed to safety amid pandemic and supported from the weaker US dollar. Gold is up by more than $300/oz or 15% so far in 2020.
Furthermore, Gold also receives flows amid the lower interest rates as more global Central Banks cut their rates to fight the pandemic effects in their local economies.

Australian dollar extended gains to 1-month highs
The Australian dollar extended its recent rally against the US dollar and the Japanese Yen boosted by the improved risk sentiment after better than expected Chinese trade data this morning and the US dollar weakness.
The US dollar continued its weakness across the board as investors move to riskier currencies due to improved sentiment. The DXY-dollar index dropped near the 99 level, to its lowest level in April. The EUR/USD pair bounced at 1.095, the USD/JPY dropped near 107.7 while the GBP/USD hit fresh monthly highs at 1.256.

Economic Calendar for April 14, 2020 (GMT+ 3:00):
Important Information: This communication is marketing material. The views and opinions contained herein are those of the author(s) on this page, and may not necessarily represent views expressed or reflected in other Exclusive Capital communications, strategies or funds. This material is intended to be for information purposes only and is not intended as promotional material in any respect. The material is not intended as an offer or solicitation for the purchase or sale of any financial instrument.