Bitcoin under pressure on rising regulatory concerns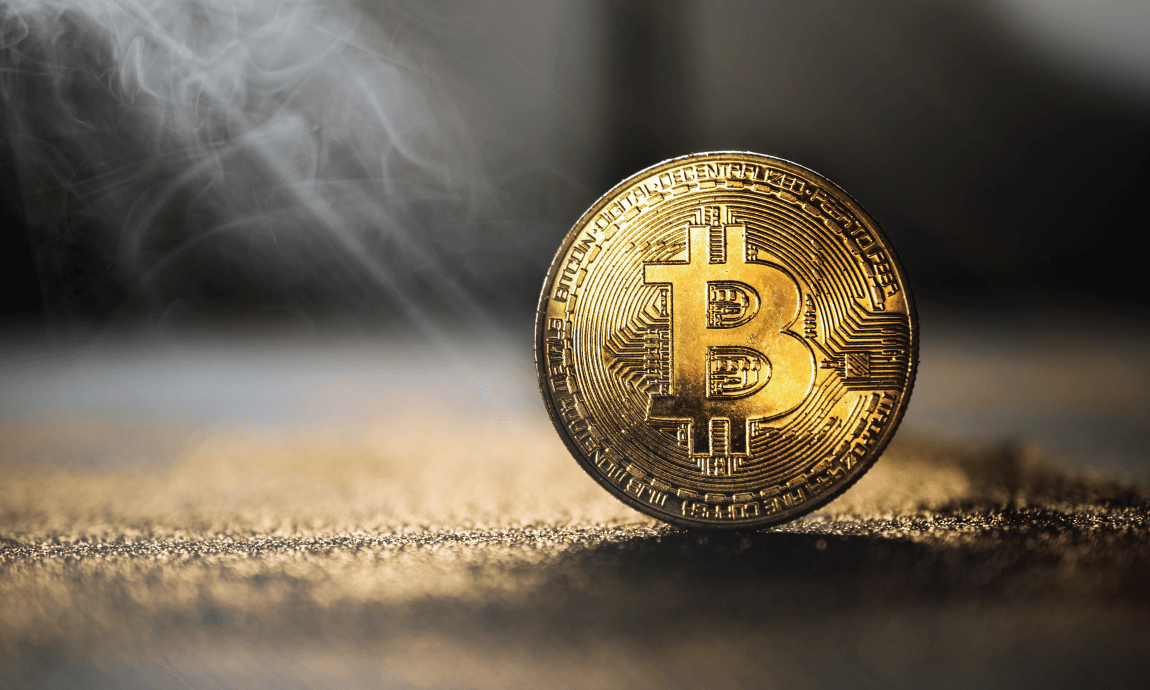 Digital currencies have entered June with significant pressure, continuing their downtrend spiral towards multi-month lows driven by increased regulatory concerns and after the recovery of Colonial Pipeline Co.'s ransom as evidence that crypto isn't beyond government control.

Market reaction:
Bitcoin has a volatile week so far with the price falling as much as 10% to $31,000 on Tuesday afternoon before rebounding to $37,000 on Thursday morning.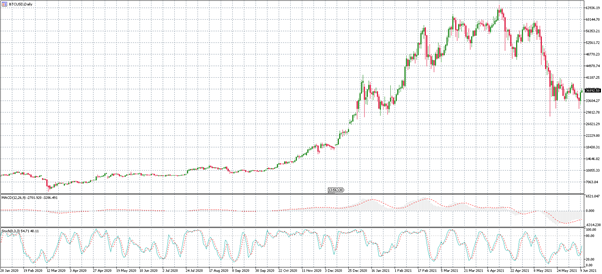 The world's largest cryptocurrency is down almost 45% from its April 14th record highs of $65,000, shaking confidence in the crypto market. The digital currency is now up only about 15% since the start of 2021, even though it is still more than tripled in price from a year ago.
Ethereum, the second-largest digital currency, accelerated its slide below the $2,500 level, down almost 40% from recent all-time highs of $4,400 hit on May 12, 2021.
The popular-among youngest traders- Dogecoin dropped to as low as $0,30 cents, before recovering to $0,34 cents on Thursday morning. The Doge, a crypto token that started as a joke, is currently down roughly 55% from its all-time high of $0,75 cents.

Crypto sell-off amid recovery of Colonial Pipeline ransoms:
What caused the recent sell-off in the crypto market is not so clear, however, some analysts believe that it may be related with to unexpected news that US law enforcement officials had managed to recover all the $2.3 million worth of Bitcoin ransom paid to DarkSide, the cybercriminal gang from Russia behind a crippling cyberattack on Colonial Pipeline last month.
Court documents said investigators were able to access the password for one of the hackers' bitcoin wallets. The money was recovered by a recently launched task force in Washington created as part of the government's response to a rise in cyberattacks.
Investors and other participants in the crypto-asset ecosystem were caught in surprise as the recovery of the ransom is a strong signal that the FBI or any other law enforcement has the ability and the knowledge to track cryptocurrency and seize funds from private crypto wallets.
Hence, the event is a sign that FBI has acquired the know-how to chase hackers (online criminals) even when they operate outside of the USA to prevent ransomware attacks in the future.
Important Information: This communication is marketing material. The views and opinions contained herein are those of the author(s) on this page, and may not necessarily represent views expressed or reflected in other Exclusive Capital communications, strategies or funds. This material is intended to be for information purposes only and is not intended as promotional material in any respect. The material is not intended as an offer or solicitation for the purchase or sale of any financial instrument.