DXY-U.S. dollar index hits 100 mark pushing Euro down to $1,08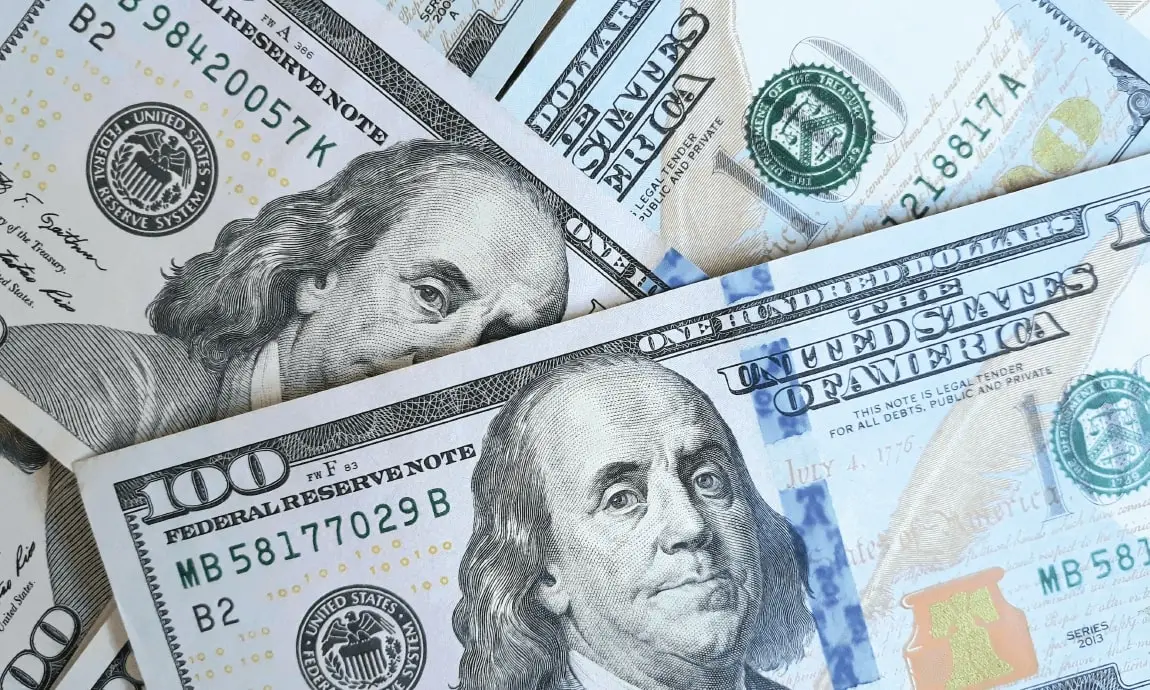 The DXY-U. S dollar index keeps pushing higher towards the 100 key psychological level amid the aggressively Federal Reserve's hawkish stance and the soaring bond yields at a time other major peers showed weakness following the Ukraine war and growing risks of stagnation and stagflation.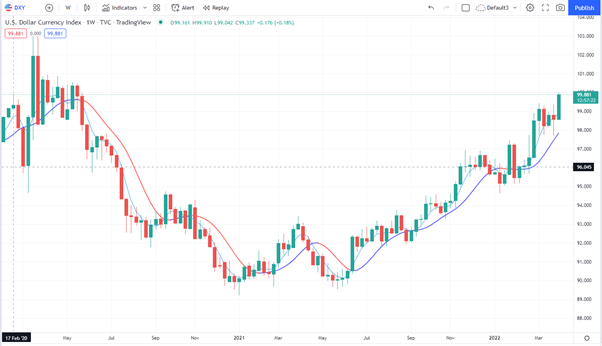 DXY-U.S. dollar index, Weekly chart
DXY index which measures the greenback against six major currencies climbed to as high as 99,90 on Friday morning, its strongest since May 2020, and it being just shy away from the much-awaited resistance of the 100.00 mark, as investors appraised the likelihood of tighter monetary policy from the Federal Reserve to curb inflation.
Speculation about the Federal Reserve's next moves support the greenback and boosts the 10-year Treasury yields up to 2,70%-the highest since 2018-since the central bank has started applying a more aggressive stance on inflation, by most probably hiking rates by 50 basis points in the next FOMC meeting in May and by reducing its balance sheet at a rate of about $95 billion per month.
Fed's aggressive monetary actions are necessary to limit the extra liquidity in the market which is part of the massive stimulus it pumped into the U.S. economy and the accommodative zero-interest policy after the COVID-19 pandemic struck in 2020.
Euro weakness after the Ukraine war:
The recent bullish momentum on the U.S dollar and bond yields has weighed on other major currencies, especially the Euro and Japanese Yen which depreciated to multi-year lows of $1,08 and ¥125 respectively.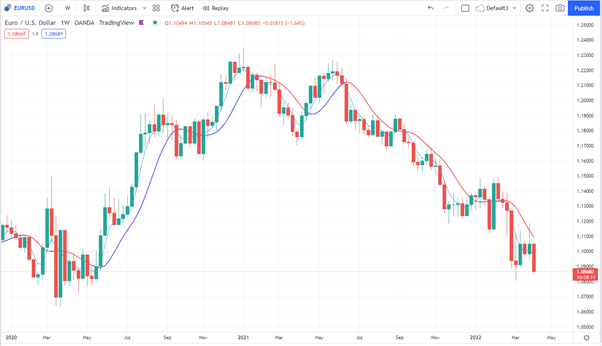 EUR/USD pair, Weekly chart
The common currency remains trapped in the developments of the Russia-Ukraine war since the sanctions on Russian raw materials hit mainly the Eurozone's economic activity than other economies around the world.
The European Union has agreed to ban coal imports from Russia, the first time that the bans have targeted Russia's crucial energy revenues following the Russian Armed Forces' atrocities against civilians in Bucha city of Ukraine.
European manufacturing and construction industries heavily depend on Russian commodities imports, so any signal of an escalation would also weigh on the common currency, deteriorating the outlook for the Eurozone economy, and soaring the concerns about stagnation and stagflation risks to Europe.
Important Information: This communication is marketing material. The views and opinions contained herein are those of the author(s) on this page, and may not necessarily represent views expressed or reflected in other Exclusive Capital communications, strategies or funds. This material is intended to be for information purposes only and is not intended as promotional material in any respect. The material is not intended as an offer or solicitation for the purchase or sale of any financial instrument.