Euro falls below $0,99 to a fresh 20-y low as energy supply risks spike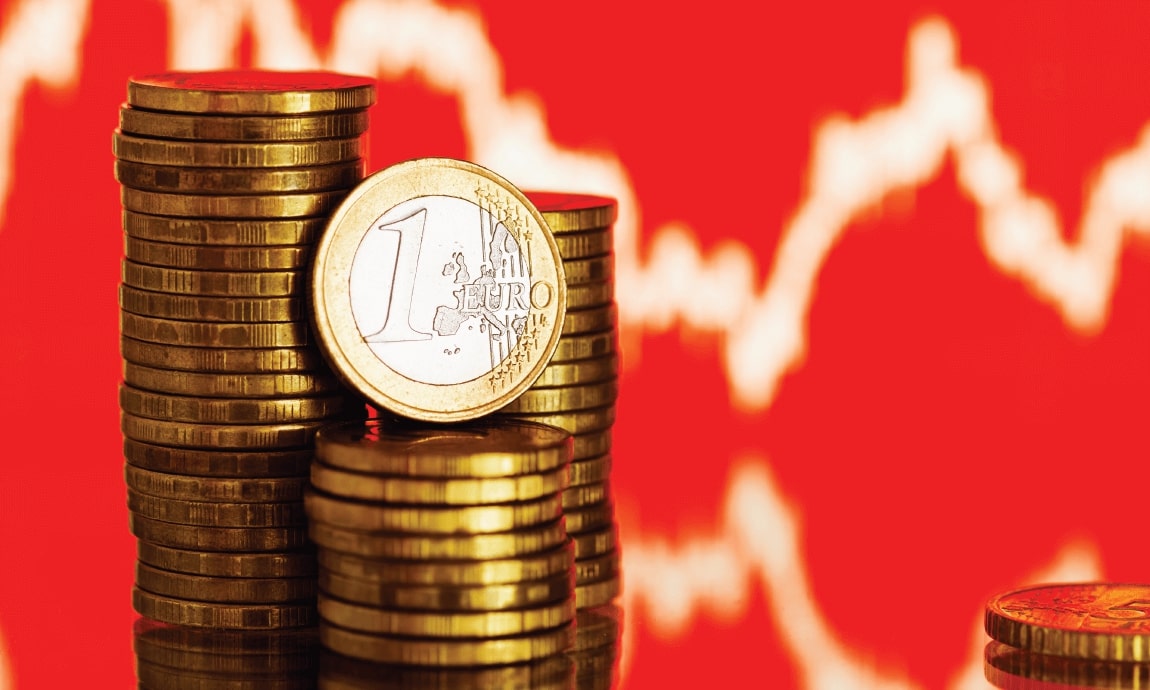 The EUR/USD pair briefly broke below the 20-year low of $0,99 on Monday morning, following the decision of Russia's Gazprom to delay the reopening of the Nord Stream 1 gas pipeline, at a time, of weaker Eurozone economic activity, and divergent Fed-ECB monetary policies are hammering the common currency and lifting haven dollar.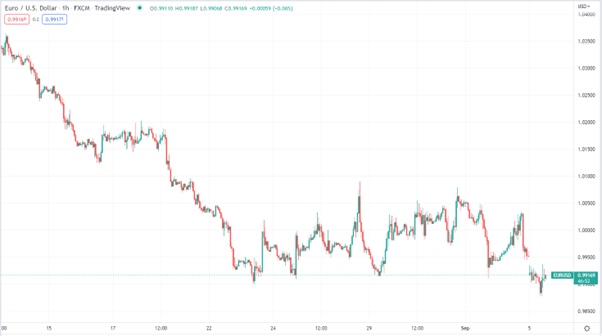 EUR/USD pair, 1-hour chart
European equity markets also opened the trading week much lower as the escalating energy crisis weighed on the risk appetite for growth-sensitive European assets, with Eurostoxx and French CAC indices falling 2%, while the German Dax was underperforming the market by losing over 3%.
European gas prices spike on Nord Stream shut down:
European natural gas futures Dutch TTF, which reflect the cost of fuel in the wholesale market, surged as much as 35% towards €280/MWh on early Monday morning before retreating to near €260, after Russia shut down natural-gas flows through Nord Steam 1 pipeline, at a time when Europe is scrambling for fuel to get through the winter, threatening to add to economic woes for businesses and households across the continent.
State-controlled Gazprom said late Friday that it found a fault while performing maintenance on the key Nord Stream 1 pipeline, which runs under the Baltic Sea and supplies gas to Germany and other European nations. The pipeline had been due to resume operations on Saturday, following three days of maintenance.
Despite the morning spike, the European gas prices remain below the all-time high of €348 recorded on August 26, 2022, as the contract fell after some countries reported that their gas storages were full by nearly 85%.
Weaker Eurozone fundamentals pressure Euro:
Investors fear that records inflation in the Eurozone will force the ECB to aggressively tighten monetary policy and hike rates that will derail economic growth, adding pressure on EUR/USD pair.
The common currency fell to as low as $0,992 last week after some reports indicated weaker economic activity, with Eurozone August S&P Global manufacturing PMI revising lower by -0.1 to 49.6 from the previously reported 49.7, recording the steepest pace of contraction in 2 years.
Adding to the above, Germany saw its July exports falling by -2.1% m/m, the biggest decline in 4 months, at a time July's imports also dropped by -1,5% m/m, recording the biggest decline in 6 months, indicating economic destruction in the largest economy in the continent.
Dollar outperforms Euro:
U.S. dollar has been outperforming Euro this year so far due to the flows of safety bets from investors amid growing fears of a global recession, together with the strength received from the Federal Reserve-European Central Bank monetary poly divergence.
Federal Reserve's aggressive rate hike policy to curb 41-year high inflation lifts the greenback, at a time ECB is reluctant to follow the rates hike pace due to Eurozone's economic and energy crisis and high sovereign debt.
As a result, the DXY- dollar index on Monday morning rose by +0.50% to above 110 key level, hitting a fresh 20-year high, briefly pushing Euro below the $0,99 key support level.
Important Information: This communication is marketing material. The views and opinions contained herein are those of the author(s) on this page, and may not necessarily represent views expressed or reflected in other Exclusive Capital communications, strategies or funds. This material is intended to be for information purposes only and is not intended as promotional material in any respect. The material is not intended as an offer or solicitation for the purchase or sale of any financial instrument.