Solana climbs above $60 on bullish sentiment and strong inflows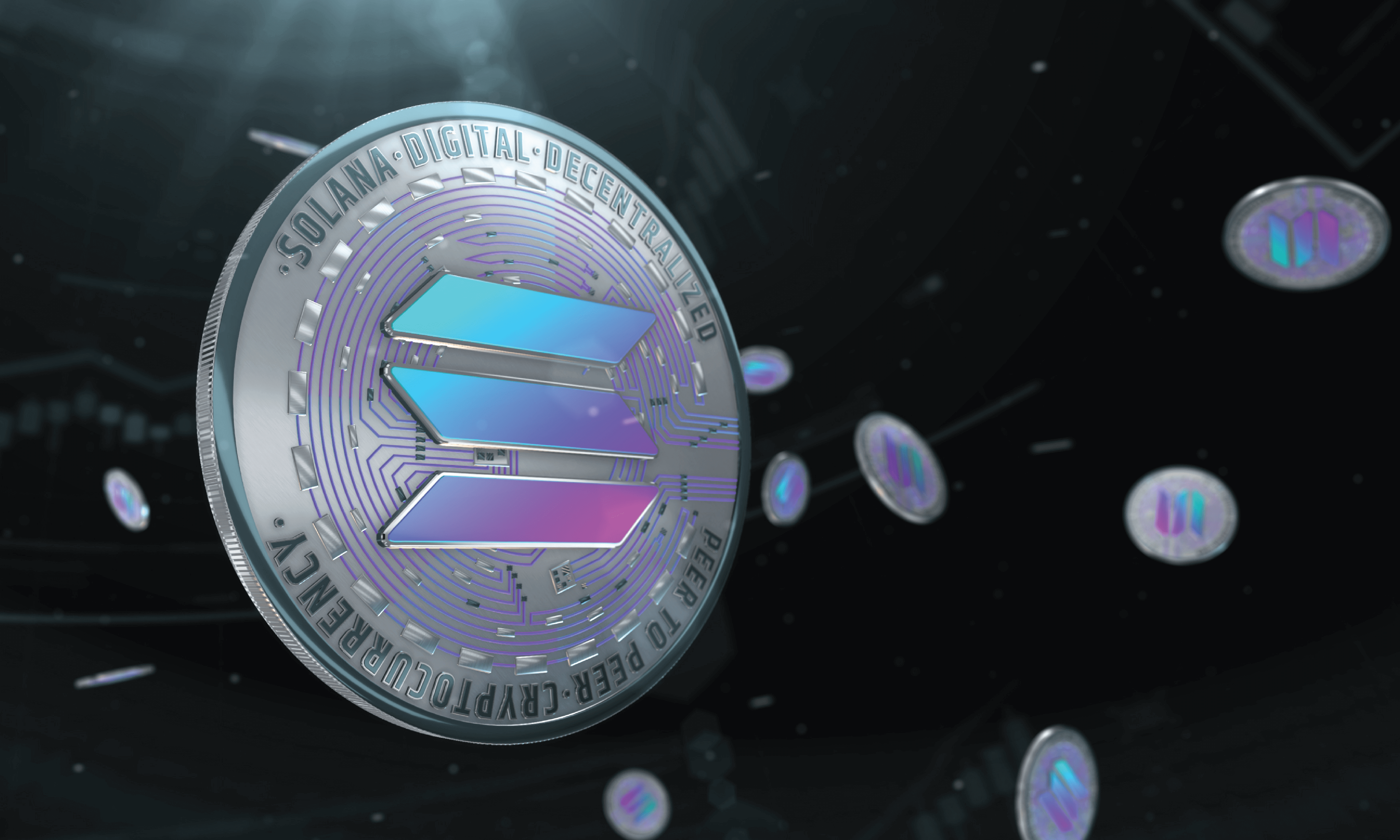 While the blue-chips digital coins Bitcoin and Ethereum climbed up to 15-month highs of $38,000 and $2,100 respectively last week, Solana has been the one token that has posted a massive and remarkable rally in the same period.
The upward trend has pushed the price of SOL's token from December 2022's lows of $10 up to last Thursday's intraday high of $68, while its market cap has surpassed $25 billion according to https://coinmarketcap.com/, outperforming all other blue-chip cryptocurrencies.
SOL's token has seen a 128% increase in the last 30 days, and nearly 500% year-to-day in a massive surge which has advanced it to the sixth position in terms of market cap through the current rally.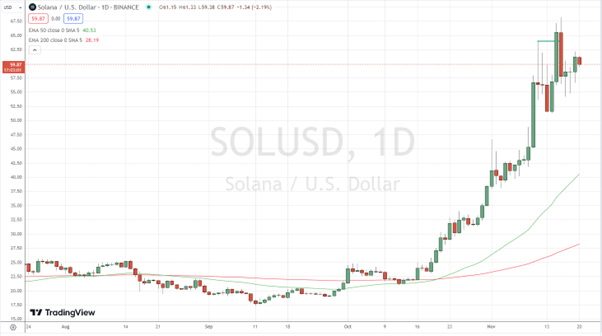 SOL/USD, Daily chart
Solana's rise can be attributed to several positive catalysts, including the influx of institutional investors into Sol's ecosystem. Recent research conducted by CoinShares reveals that Solana witnessed substantial inflows amounting to around $119 million year-to-day, adding credibility to Solana's growth story.
Investors have turned to Solana as it has been continuously growing and advancing its technology capabilities during the last years, with many analysts calling it a potential "Ethereum killer", as it has the strength to challenge and possibly even overthrow Ethereum from its leading position as the world's second-largest crypto.
Solana ecosystem has been emerging as a strong contender to the domination of Ethereum (ETH) thanks to its lower gas fees, high transaction rates, and the use of the Proof-of-History (PoH) consensus mechanism.
Further boosting investor sentiment is that Solana's long-awaited scaling solution, Firedancer, finally went live on the test net in early November, which aims to boost Solana's speed, reliability, and validator diversity, providing a long-term fix to the network's issues with frequent outages.
In this context, Ark Invest CEO Cathie Wood talked about the strength of the Solana network against Ethereum last week, saying that "Solana is doing a really good job", adding that "If you look at Ether it was faster and cheaper than bitcoin in the day. That's how we got Ether. Solana is even faster and cost-effective than Ether." https://www.theblock.co/post/263195/solanas-price-spikes-18-day-after-cathie-wood-sings-networks-praises
Furthermore, Solana has also recently forged some key partnerships, such as with VISA and the Dubai Multi Commodities Centre, which has boosted the network's credibility and status.
The upward momentum has also been bolstered by certain industry news, such as the launch of SOL perpetual futures trading announced by Coinbase (NASDAQ: COIN) on Monday, November 13.
Important Information: This communication is marketing material. The views and opinions contained herein are those of the author(s) on this page, and may not necessarily represent views expressed or reflected in other Exclusive Capital communications, strategies or funds. This material is intended to be for information purposes only and is not intended as promotional material in any respect. The material is not intended as an offer or solicitation for the purchase or sale of any financial instrument.