Turkish Lira falls over 20 a dollar as Erdogan secures victory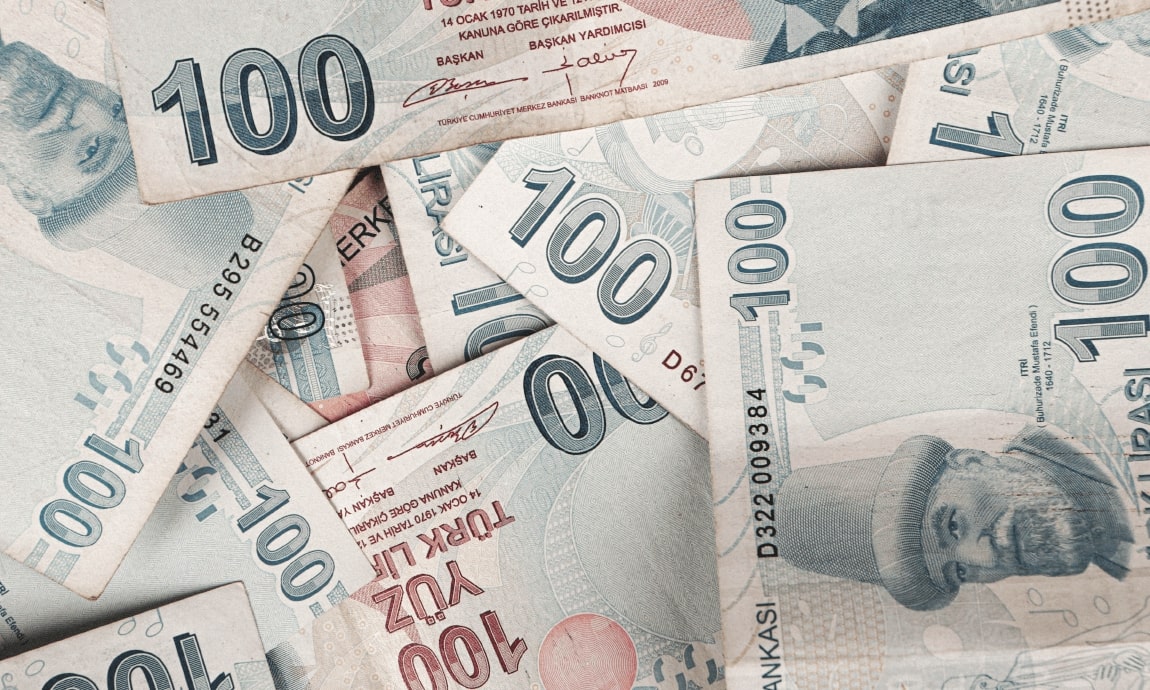 Turkish Lira hit a fresh record low of $20,10 a dollar on Monday morning, extending yearly losses as foreign investors worry that the outlook of the local economy will be negative after the re-election of President Erdogan on the 2nd round of the presidential election on Sunday, May 28.
Recep Tayyip Erdogan won Sunday's elections by getting 52% of votes against 48% of his major rival Kemal Kilicdaroglu, extending his time for another 5-year term, spreading his increasingly authoritarian rule into a third decade, and becoming Turkey's longest-serving leader in the modern history of the country.
In this context, the Lira declined as much as 1% to 20,12 per dollar, near a record low hit on Friday, and fell to 21.50 per euro, also near a record low of 21,60 hit last week, as investors believe that the current unorthodox monetary and economic policies, over 40% inflation, the limited FX reserves, and the massively negative real interest rates are not sustainable.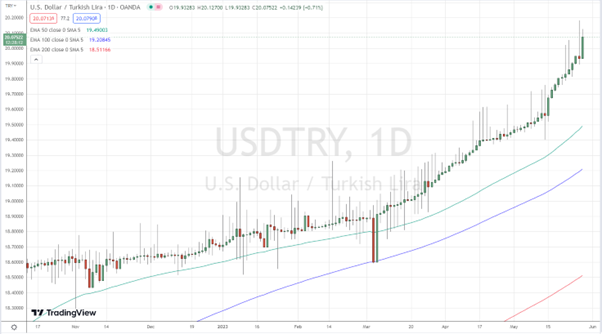 USD/TRY, Daily chart
The Lira, which started 2023 trading at around 18.60 per dollar and 19.75 per euro, has been trading in an ongoing downward trend momentum against both major peers, losing nearly 8% this year so far, and losing more than 90% of its value over the past decade with the economy in the clasp of boom-and-bust cycles, record-high inflation to as high as 85% in 2022, and a Lira disaster.
Turkish central bankers backed by Erdogan's will, have applied unusual monetary policies to curb inflation that topped nearly 85% last year, cutting interest rates to 8.5% from 19% two years ago despite elevating inflation, to support local businesses and households.
Major global analyst Morgan Stanley is predicting Lira to weaken as low as 28 per dollar by the end of 2023 if Erdogan doesn't change his monetary policy of keeping interest rates low, at a time central bank's fx and gold reserves have been weakening to support the falling Lira.
Important Information: This communication is marketing material. The views and opinions contained herein are those of the author(s) on this page, and may not necessarily represent views expressed or reflected in other Exclusive Capital communications, strategies or funds. This material is intended to be for information purposes only and is not intended as promotional material in any respect. The material is not intended as an offer or solicitation for the purchase or sale of any financial instrument.