Bitcoin, Solana and altcoins hit fresh yearly highs on ETF optimism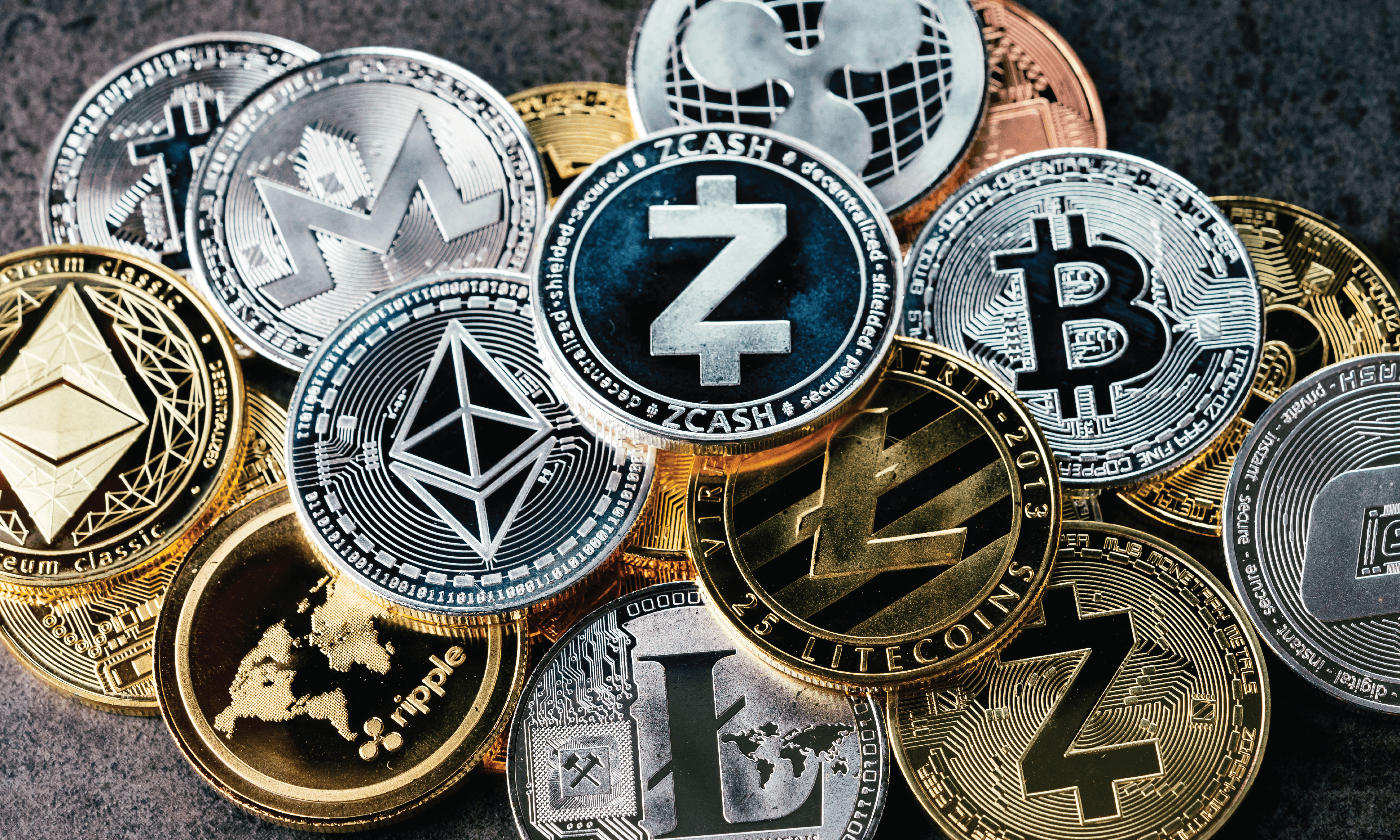 Bitcoin finally broke above the key $35,000 resistance level on Thursday morning, climbing as high as $37,000, the highest since May 2022, while some major altcoins hit fresh yearly highs as strong demand is flowing back into the crypto ecosystem, driven by the optimism around the launch of the first spot Bitcoin ETF.
Crypto investors and speculators have been flowing back into the hard-beaten cryptocurrencies since the start of the year, as the anticipation of the approval of the first Bitcoin ETF by SEC soon, has created a sustainable demand for crypto assets across the board, driving their prices to yearly highs.
Bitcoin managed to break above the $35,000 price level this morning toward the $37,000 level. The $35,000 price level had proved to be a key resistance for any upward movement for the last two weeks, with any attempt for a breakout met with heavy sale orders pushing the price back down to $33-$34K.
Some in the Crypto world think the worst is behind certain tokens and there might be a continuation of the recent upward momentum. Cryptos hit a bottom in 2022 following a series of scandals (FTX) forcing many investors to jump out of any crypto asset, a period which was called "crypto winder".
Altcoins strong rally:
Bitcoin and Ethereum were stuck below the key $35,000 and $1,900 resistance levels this week, with crypto traders likely liquidating their BTC and ETH profits and rotating into altcoins, pushing those prices to fresh yearly highs.
Altcoins or alternative cryptocurrencies is a basket of more than a hundred small and riskier tokens-cryptocurrencies weighted by market cap, an alternative bet to the two blue-chip cryptocurrencies, Bitcoin and Ethereum.
In this context, major tokens such as Avalanche, Cardano, and Polkadot have gained up to 40% in the last month and almost doubled their value since the start of the year.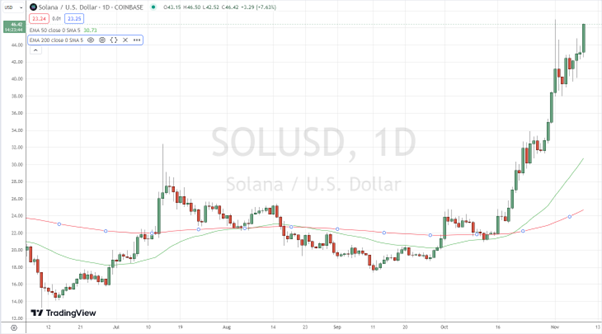 Solana/USD, Daily chart
Yet, the star of the altcoins has been the Solana, which is also called "the Ethereum killer" as its advanced technology could beat Ethereum soon. Solana hit a fresh 15-month high of $46 this morning, adding 90% in the last 30 days and 350% year-to-day according to Coinmarket cap https://coinmarketcap.com/.
The outperformance of smaller, riskier tokens is a sign of capital rotation from bitcoin and ether after their sizable rallies toward $35k and $1,900 respectively, a typical behavior from investors during crypto bull markets.
Historically, crypto cycles have followed the trend where BTC leads the first surge, then ETH, with capital progressively being allocated to lower cap and riskier bets of DeFi and alternative layer 1 tokens.
Important Information: This communication is marketing material. The views and opinions contained herein are those of the author(s) on this page, and may not necessarily represent views expressed or reflected in other Exclusive Capital communications, strategies or funds. This material is intended to be for information purposes only and is not intended as promotional material in any respect. The material is not intended as an offer or solicitation for the purchase or sale of any financial instrument.